Regions covered: Europe, North America, Asia, Australia
Director
Head of International Sales
With a solid foundation in classical music and performance, fine stringed instruments and bows, Maja Wegrzynowska has become highly proficient at combining her expertise and passion with a creative and individual approach to her clients: musicians, collectors, investors, foundations and patrons of the arts. Maja leads the sales department and participates directly in clients' advisory investment management processes for the acquisition of antique instruments. She is also heavily involved with the various partnerships with the Kronberg Academy, the Oxford Philharmonic Orchestra and the Beare's Premiere Music Festival in Hong Kong. Maja's passion is enabling talented musicians to play on their dream instruments. As Vice-President of the Beare's International Violin Society, she successfully matches patrons with talented musicians. In March 2019, the Royal Academy of Music announced that Maja had been elected Associate of the Royal Academy of Music (ARAM), an honour awarded to former students who have made a significant contribution to the music industry.
Maja was a full-scholarship student at the Royal Academy of Music in London, graduating BMus with First Class Honours and MA with Distinction. Winner of several scholarships and international awards, she also held the Meaker Fellowship at the Royal Academy of Music. Maja has performed at many prestigious venues including Royal Albert Hall, Carnegie Hall, St James's Palace, Wigmore Hall, and Suntory Hall. She is a member of La Mer Trio, she has worked with Philharmonia Orchestra, English Chamber Orchestra, BBC Concert Orchestra, English Baroque Soloists, Orchestre Révolutionairre et Romantique, Orchestra of the Age of Enlightenment, London Contemporary Orchestra, Britten Sinfonia, has recorded for BBC Radio 3 and was invited to perform for Queen Elizabeth II and the Prince of Wales.
Maja has also completed courses at Christie's Education and Harvard Law School Executive Education.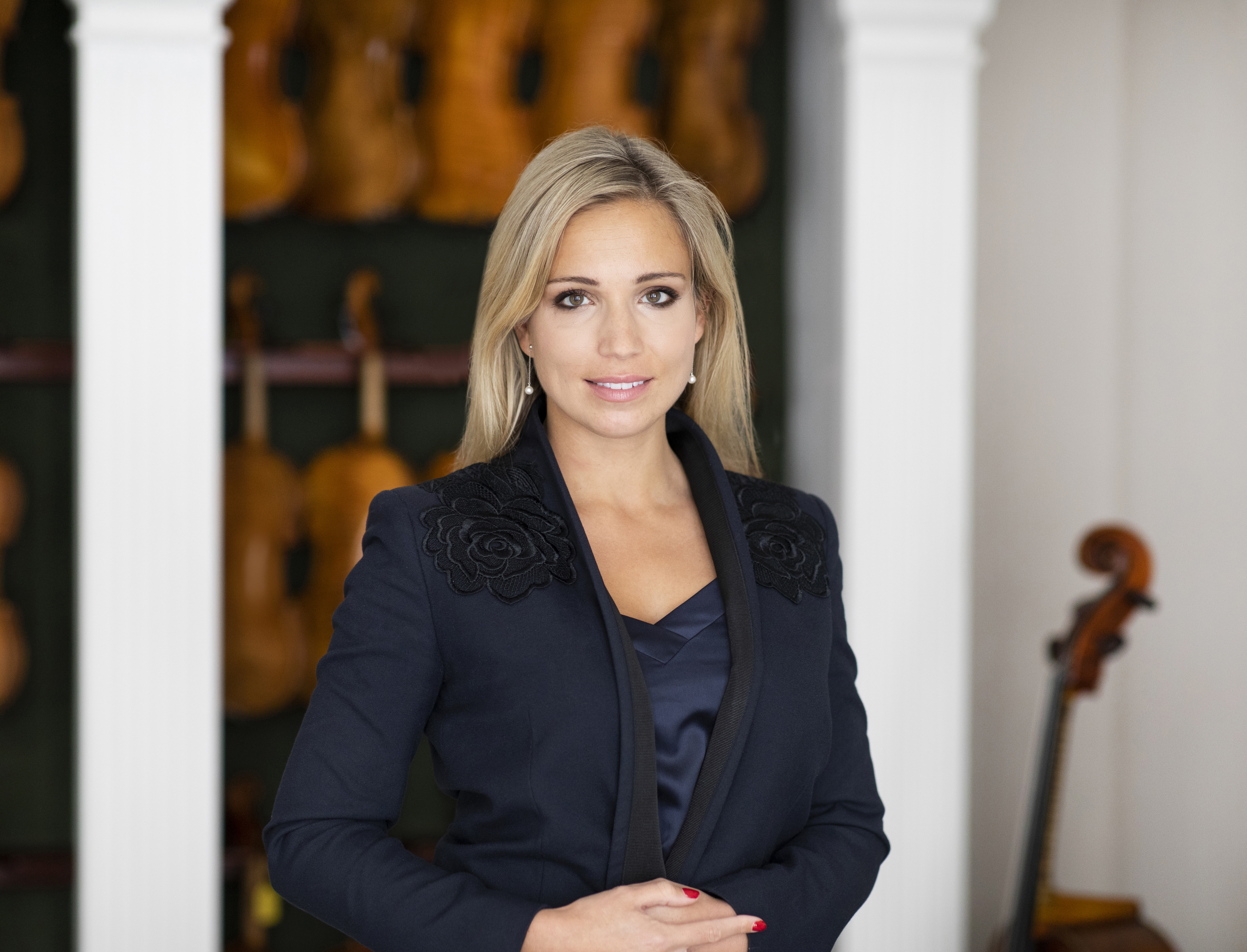 For queries or to make an appointment, please contact Maja Wegrzynowska via the below details:
+44(0) 20 7307 9658