An unmissable, riveting documentary that takes you through a unique musical journey
Falling for Stradivari, directed by BAFTA-winning director, Gerald Fox, is an award-winning documentary that follows Janine Jansen as she faces the challenge of recording 12 Stradivari violins for one single album: Janine Janine: 12 Stradivari, released in September by Decca in partnership with J & A Beare.
Managing Director, Steven Smith masterminded this unique project and the whole team at  J & A Beare worked together to make it possible. We can now reveal the secrets behind this fascinating film.
Each of the twelve instruments had been carefully selected for their outstanding tonal qualities, state of preservation and fascinating history. Seven of the twelve violins are from the so-called "Golden Period". Presenting instruments of different periods was important in order to highlight Stradivari's lifelong search for the perfect sound.
The sound differences between each instrument, although subtle, are clearly perceptible. To bring them forth required playing and recording them as much as possible in one continuous flow. Some musicians in the past have compared playing a Stradivari to taming a wild animal. The challenge presented to Janine was Herculean in its magnitude as she had to contend with twelve of them in such a short time. The documentary includes interviews with Janine and Pappano as well as leading luthiers, experts, and owners and perfectly captures the difficulties and joys of these wonderful instruments.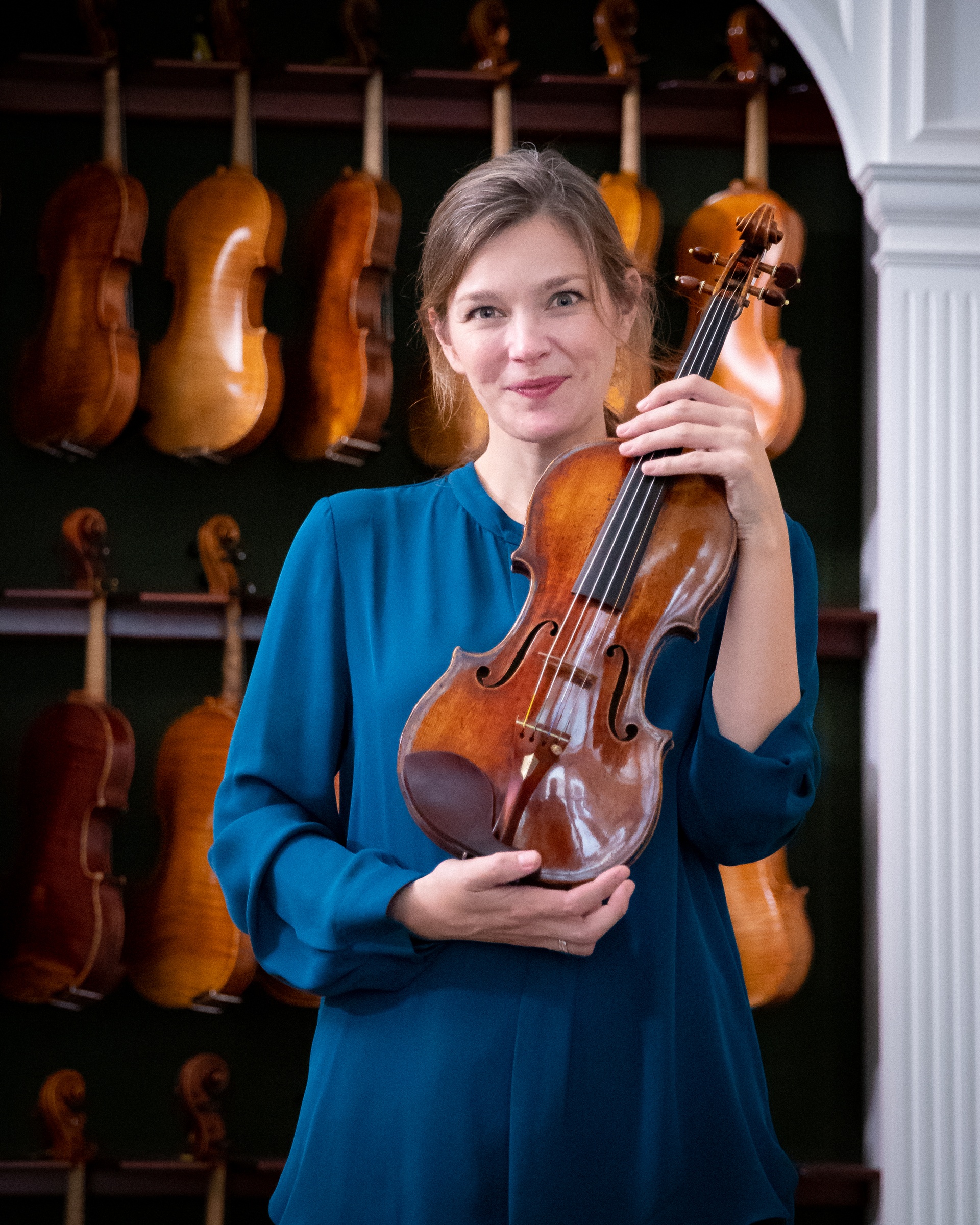 "To obtain the consent from all the owners in the first place took several months of discussions and negotiations. Stradivari instruments of the calibre needed for this recording are owned by players, foundations, trusts and collectors spread across the globe. So many of these violins are in the hands of busy concert artists whose schedules stretch years into the future. Creating a two-week window when all the instruments and players would be available at the same time and in the same location, felt nearly impossible. It is no surprise that it was never attempted before. But after months of planning, we managed to gather all the violins, Janine, Antonio and all the people needed for the recording in September 2020." – Steven Smith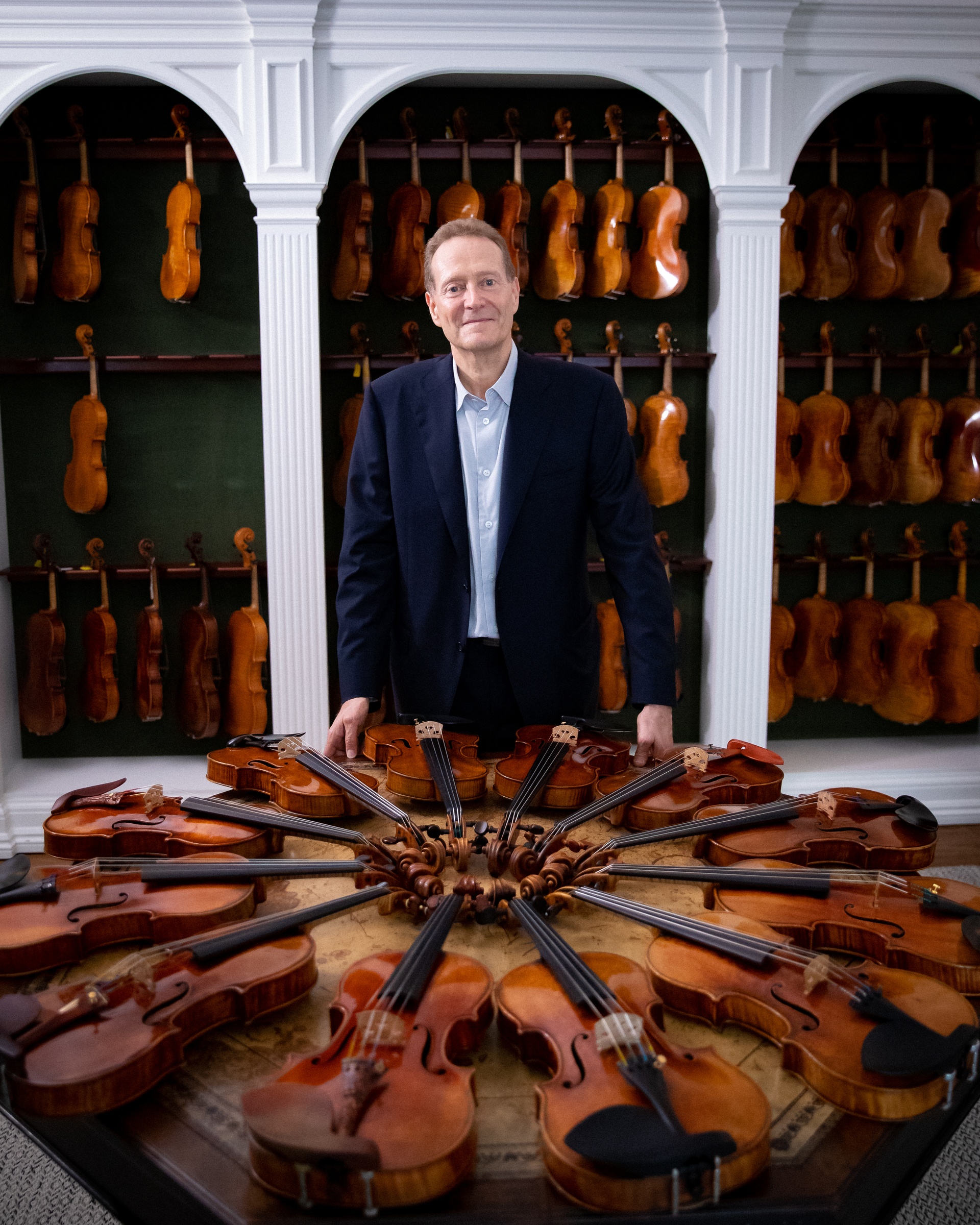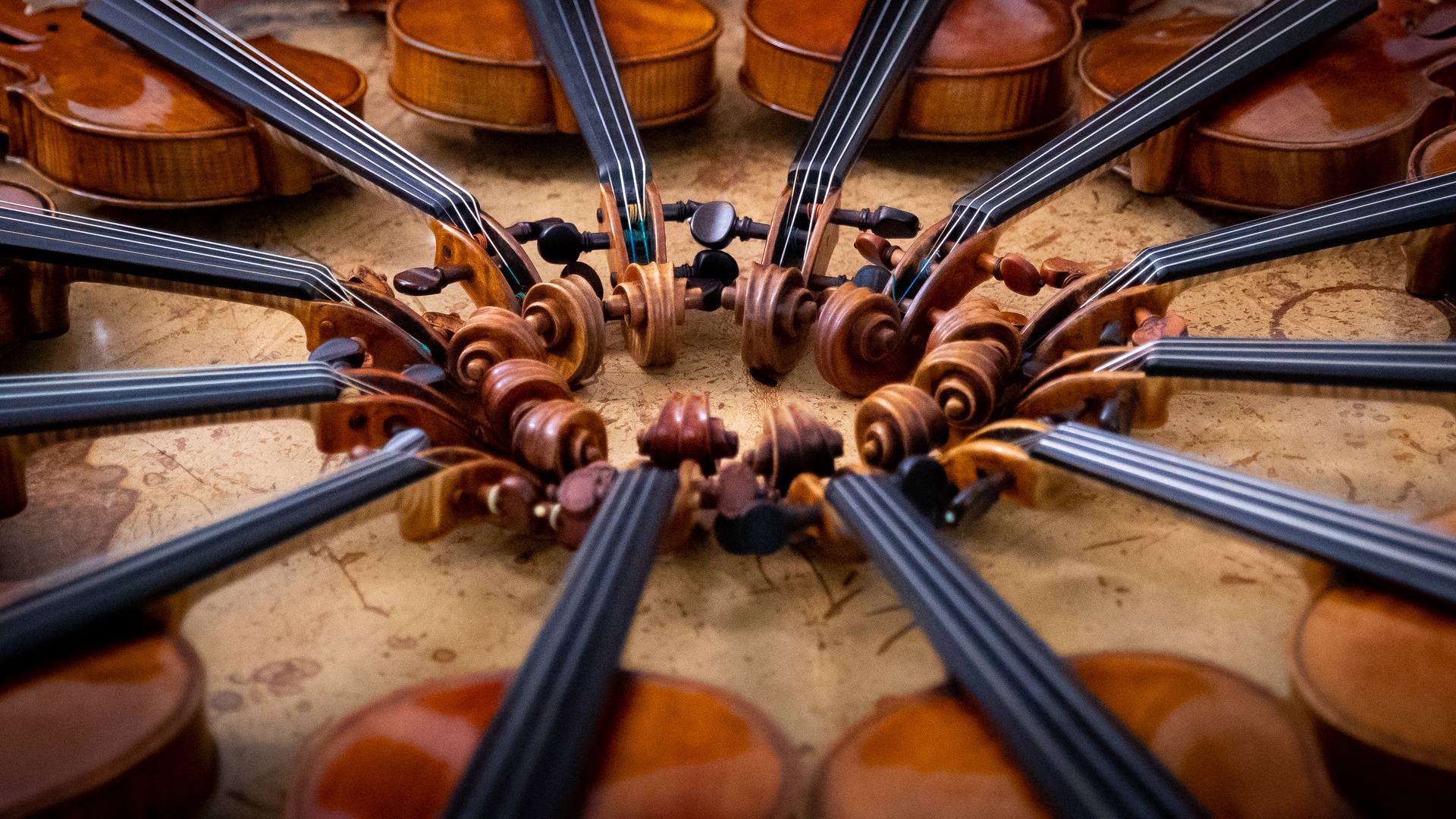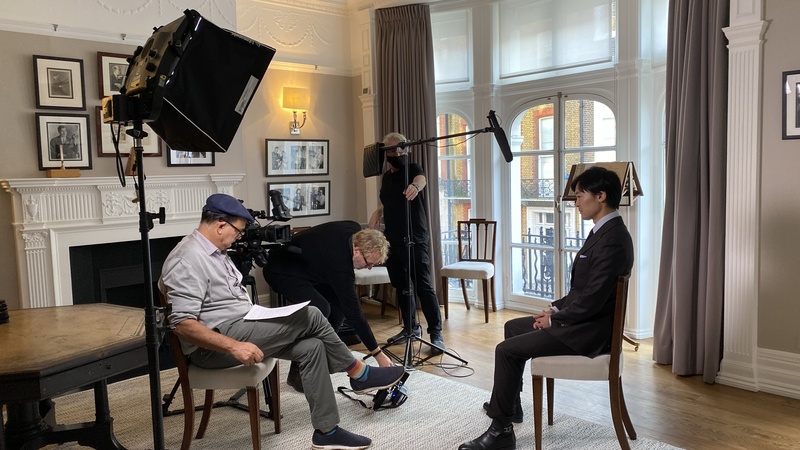 "Steven Smith asked me to bring to London the 1718 San Lorenzo, which is currently owned by a Japanese foundation, around the end of October 2020. It was crazy as the whole world had shut down because of Covid, but I knew I had to do it. It was such a unique project!" recalls Sota Nakazawa, the youngest generation of Japanese violin dealers, Nippon Violin Company. "I took the flight to London on the very same day when the UK was closing its borders. I was the only person, beside the crew, travelling on the plane from Tokyo to Heathrow. It felt quite surreal."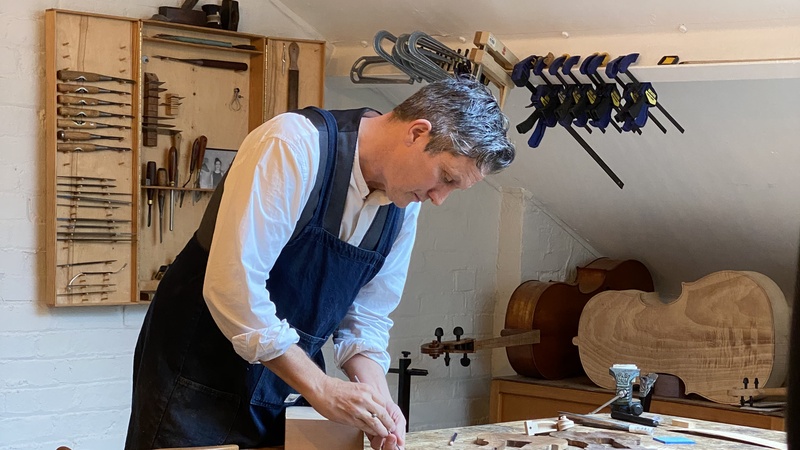 Violin maker Robert Brewer Young  flew around the world to gather many of the instruments for the project. He literally circumnavigated the globe, taking the most improbable itineraries to get back to London in time. "On those long flights more than once I thought about Antonio Stradivari, the man who had spent decades crafting his violins while European ruling dynasties ravaged northern Italy in bloody power games" Robert said later "Of course, we were not at war, but people fell victim to an invisible virus. I felt that, in a sense, it was right to make music with instruments from all over the world at a time when people wanted but could not work together across borders."
The 12 Strads
c. 1680 Captain Savile
c. 1699 Haendel
1710 Vieuxtemps, Camposelice
1715 Alard
1715 Shumsky, Rode
1715 Titian
1716 Milstein
1717 Tyrrell
1718 San Lorenzo
1722 De Chaponay
1733 Huberman, Kreisler
1734 Kreisler, Lord Amherst
58th Golden Prague International Television Festival – Winner, Czech Television Prize
The Guardian, Peter Bradshaw's 2021 Film Picks of the Year – Best Documentary
The Sunday Times, September 2021 – Pick of the Week
---
"intelligence and connoisseurship…this film is a vitamin-boost"
The Guardian ★★★★
"one of the most revelatory classical music documentaries I have seen for years"
The Times
"a remarkable project…Gerald Fox's beautiful documentary catches the joy of the concept"
The Sunday Times
"a film not just for violin aficionados but music lovers everywhere"
Poorhouse International